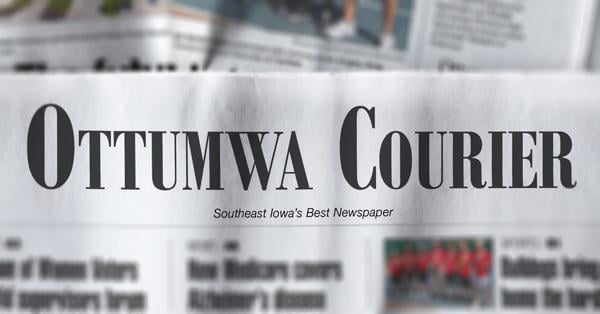 Audience Comes Up for Ideas for Ottumwa Park | News
A paddling pool? Tunnels linking the four clover leaves of the Grand Ottumwa Park?
It seems that the people of the town of Ottumwa have an appetite that pleases everyone.
During an information session Wednesday at the Bridge View Center, members of the public weighed in on what they would like to see as the city prepares to reinvent the park. The town has contracted Design Workshop to create the plan, which will likely be released in September when the company returns to Ottumwa. Eventually, the construction documents will follow.
"We're very early in the process, but we want to make as much progress as quickly as possible," said Kurt Culbertson, a design workshop planner who spoke with various groups in Ottumwa about what they plan to do. the parks. "Greater Ottumwa Park is truly the crown jewel of the park system. It really is central to so much that happens in the city."
As of Wednesday morning, the company had received 320 responses to its survey, asking residents specific questions about what aspects of the park they would like to see.
Inside the room, however, Design Workshop had two concepts visually mapped out. In both, the park was divided into four quadrants: Area A (the current dog park area), Area B (the Bridge View Center area), Area C (Jimmy Jones Shelter area), and Area D (Legion Memorial Field and other baseball stadiums).
However, many participants in the first session of the meeting endorsed Concept 1, which contains the following elements and concentrates most recreational activities in Zones A, B and D:
• In zone A, the dog park remains, but parking is added, as well as a dozen soccer fields and a "flex" field for rugby, football and field hockey.
• Zone B would include a dozen tennis courts, pickleball and beach volleyball courts and a lazy river as part of The Beach.
• Area C would remove the Jimmy Jones Shelter, create an amphitheater for up to 5,000 people, add two different farmer's market areas, have community and flower gardens and a campground.
• Zone D would build 14 ball diamonds around Legion Field, add parking in segments along Wapello Street inside the park, have a water sports center and an arboretum.
The other concept, Concept 2, would distribute recreational activities more evenly across the trefoil and add two pedestrian bridges over East Oxbow Lake from Church Street and Richmond Avenue into the park.
Participants also answered 17 questions in a real-time survey about the park, and one person said that tunnels connecting different areas of the park would be ideal.
"We would like to see this under the four-way intersection (Quincy and Highway 34). The (parts of) the park actually feel together," she said. "So you don't care whether you should cycle or walk those busy streets."
As for other park improvements, some wanted a miniature golf course, disc golf course, wading pool, and trampoline park.
However, almost everyone said a revamped park would provide "a great diversity of recreational offerings".
"We like to generate three patterns, and call it the 'Goldilocks' principle," Culbertson said. "You can see two options, one is too hot, the other is too cold.
"When we come back in September, I hope we find the most suitable one."