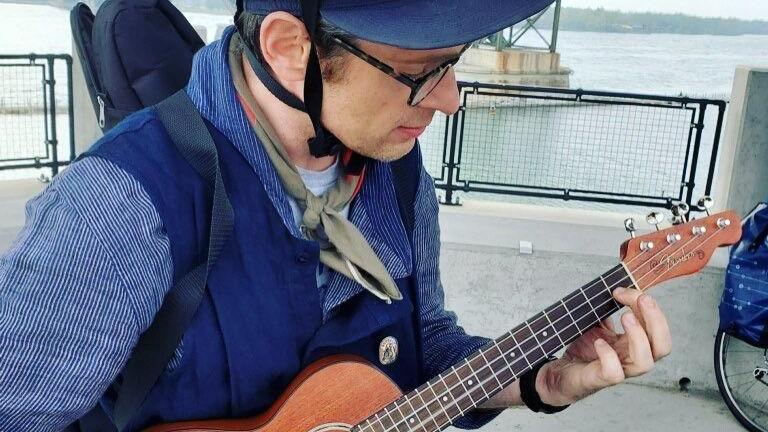 Buffalo Bike Tours Explores Little-Known History on Weekend Rides Through October | Latest titles
Buffalo Bike Tours has resumed its B / Sides Ride: Buffalo's Unsung History tours and announced that they will run through October.
The activist history tours, which start at 10 a.m. on Saturdays and Sundays, have been brought back in the wake of the ongoing social unrest, Bike Tours owner Marc Moscato said.
They are designed to share the city's historic past to the present through stories and songs. Topics along the route will include the labor movement, civil rights and LGBT / alternative culture.
"Whether bikers have lived in Buffalo their entire lives or are first-time visitors, the B / Sides Ride offers a new perspective and appreciation of the city," Moscato said.
2.5-hour tours take cyclists on an easy 10-mile route. The cost is $ 20 if you bring your bike or $ 39 including a bike rental. Online reservations are required at buffalobiketours.com. Those without funds can email [email protected] for a donation-based option.
Buffalo Bike Tours takes coronavirus safety precautions, including cleaning and disinfecting rental bikes, requiring a temperature screen, requiring cyclists to wear face masks when stopping, and limiting ride size to 10 participants .
Marc Moscato rode his bike in Buffalo before it got cool. "Before I left about 16 years ago I had been involved in cycling advocacy and it seemed like it was really dangerous to ride a bike," he said. "I remember the bike and the people screaming [slurs] on me just because I ride a bike. Sometimes it still happens, but back down
Unsung History rides include the history of Michigan Street Corridor and Jefferson Avenue, the home of Buffalo's proud civil rights and abolitionist history; stories about the city's LGBT community and efforts for suffrage and women's rights; and current community social activism efforts.