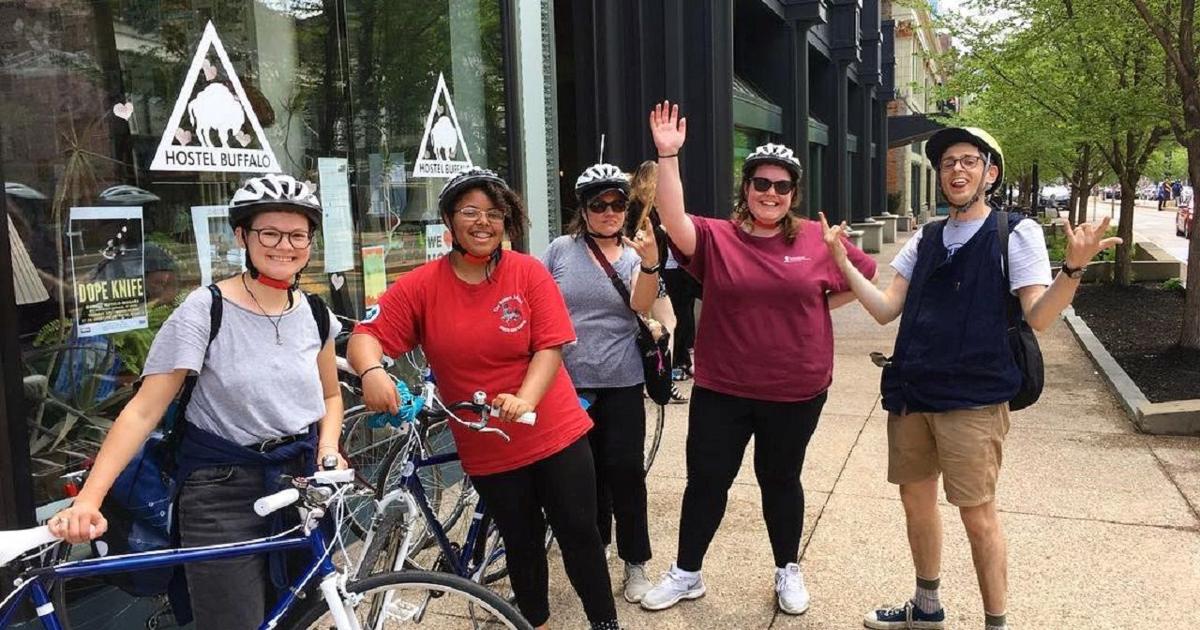 New Buffalo Bike Tours Explores City History "Under The Radar" | Health
By Scott Scanlon

Marc Moscato rode his bike in Buffalo before it got cool.
"Before I left about 16 years ago I had been involved in cycling advocacy and it seemed like it was really dangerous to ride a bike," he said. "I remember the bike and the people screaming [slurs] on me just because I ride a bike. Sometimes it still happens, but going back and seeing things like Reddy Bikeshare, Slow Roll and GObike – which weren't there before I left – is totally amazing.
Moscato, 42, from Kenmore who spent 15 years in the Pacific Northwest before returning to the area last year, spent half his time running a nonprofit called Know your city, in Portland, Oregon.
The self-proclaimed "good weather cyclist" recently started a similar business called Bike Tours in Buffalo, with the motto "Ride – Before It Snows! The March of Dimes Regional Development Director will spend much of his off time leading guided tours from May to Halloween, some that conform to city stereotypes, others that blow their minds.
"When people from out of town generally think of Buffalo history, they know chicken wings, they know snowstorms and they know a losing football team," Moscato said, "but he There's a lot of amazing history here, and a lot of it is a bit under the radar.