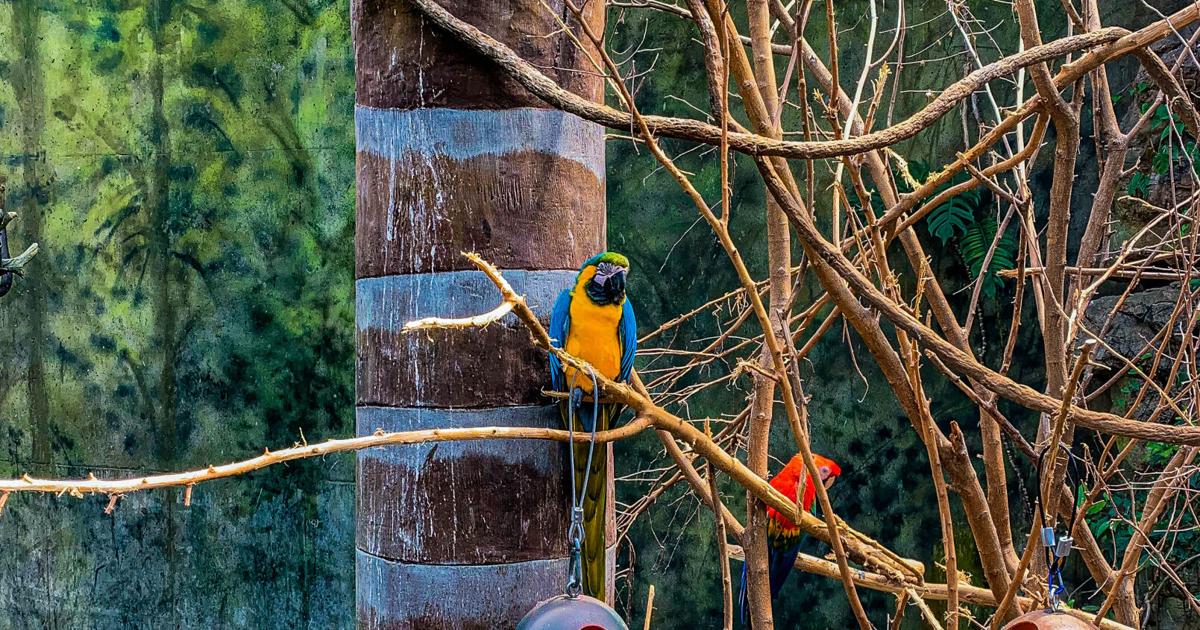 Spring Activities To Do In Omaha | Scene
Now that spring has arrived and the weather has started to warm up, many students are ready to get outside for some fresh air.
There is a wide variety of things to do outdoors in the Omaha area.
On campus, there are plenty of places to hang out in the sun or work in the hot air. The Jesuit Gardens behind St. John's Church have benches and picnic tables for students to relax surrounded by statues and beautiful scenery.
In front of Creighton Hall there are several rocking chairs and benches which provide the perfect place to study or catch up with a friend outdoors.
Close to campus, the Old Market is a great place for outdoor shopping, with a wide variety of stores to choose from. From record stores to metal art to vintage clothing, the Old Market has a shop for everyone.
"I like all the different shops and restaurants. It's fun to be able to try different places to eat," said Shringula Chelluri, a junior from the College of Arts and Sciences. "And overall, it's just fun to explore. I don't have a favorite restaurant downtown, that's the fun thing, there's always something new to try.
Omaha's Henry Doorly Zoo and Aquarium, opened in 1894, covers 160 acres and is home to 962 different species of animals.
The Henry Doorly Zoo is designed to take visitors on a journey around the world through the zoo, with exhibits such as Scott's Asian Highlands and African Grasslands showcasing plants and animals from these regions.
"I love the zoo and can't wait to go more now that the weather is improving," said Abby Rick, a junior from the College of Arts and Sciences. "I can spend hours there without getting tired. You can walk around all day and there is even more to see."
The Bob Kerrey Pedestrian Bridge is a 3,000 foot long pedestrian bridge that spans the Missouri River, connecting Nebraska and Iowa. At night, the bridge is brightly illuminated, making it visible for miles.
Stories Coffee Company offers an extensive coffee menu and a large outdoor seating area that makes for a good study space. They also often host local musicians to play live music inside the cafe.
"It's welcoming and aesthetically pleasing," said Alleigh Visser, a sophomore in the College of Arts and Sciences. "It welcomes all types of public: students, children, adults, couples, families. It's never just one type or one group of people.
For those looking to connect with nature, Lauritzen Gardens and its neighboring Kenefick Park both offer outdoor space to relax.
The 100-acre botanical garden is a living museum with seasonally changing exhibits. Kenefick Park features two preserved Union Pacific locomotives. The Omaha area is also full of parks and recreation areas such as Heartland of America Park and Freedom Park.
The Fontenelle forest in Bellevue is classified as a National Natural Monument. The forest is home to miles of hiking trails, a nature center, and the Raptor Woodland Refuge.
Visitors are encouraged to connect with nature and learn about the native plants and animals of the region.
A bit away from campus is the Lee G. Simmons Conservation Park and Wildlife Safari. Located in Ashland and open for the season in April, the park offers a four-mile driving experience showcasing North American wildlife.
It is also home to an eagle aviary, two miles of hiking trails, and lookouts where visitors can see bears, wolves, elk, bison, and waterfowl.
Mahoney State Park, also located in Ashland, is the perfect place for hiking, biking, and other outdoor activities. The park offers horseback riding, camping, swimming, fishing, a ropes course and more.
For those looking for more structured entertainment, the Papio Fun Park at Papillion offers an outdoor go-kart track, mini-golf, batting cages and an indoor arcade.
Boulder Creek Amusement Park offers similar activities and adds rock climbing to the list.